Series - part 5 of 5
How Much Should Quality Managed Hosting Actually Cost You?
---
In this post we'll dive into the costing mechanics of managed hosting. Learn how much is a reasonable price you should expect to pay for quality managed hosting?
How much should you pay for managed hosting?
If you search hard enough on Google, you'll soon start to see that managed hosting is available at a huge range of different price points.
Prices range from as low as $10 per month to over $25k per month for the WordPress VIP service.
The cheapest prices are often a result of cost-cutting on the part of the host to maximize profits. If you see fully managed hosting cost under $50 per month, it's generally a warning sign. It's likely that the host is either using retrofitted desktop "servers" as opposed to enterprise-grade servers or they're using cheap outsourced support teams without experience and proper customer service training.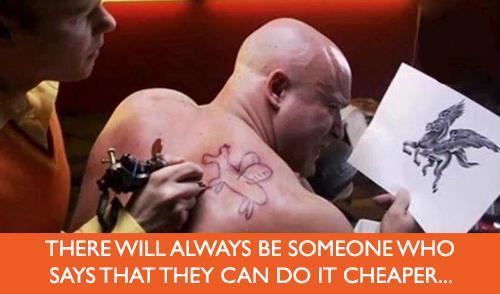 Many managers and executives try to minimize costs and keep expenditure as low as possible. That's not necessarily a bad thing because many of those savings can be passed on to customers, but it can also cause problems. Following a cost-driven business model while shopping for hosting can be extremely risky.
By opting for a cheaper web host, you sacrifice quality.
And when you sacrifice quality, you start to lose money — and that can lead to a drop in online revenue if your site is too slow or offline all the time.
Suggested Managed Hosting Pricing
To get a better understanding of the pricing models for managed hosting, I need to give you a quick overview of how it works.
Unmanaged hosts will literally give you your logins and then leave you to it, while a managed host delivers both the hosting infrastructure and a layer of service to go on top of it. 
Just like self-managed hosts, managed hosting providers need to shell out a significant amount of money for CAPEX costs like servers, routers, racks, and other hardware. There are also similar variable costs such as colocation, networks and office space.
What's different, though, is the support overhead.
Fully managed support offers customers the ability to contact support engineers 24/7 if they're experiencing hosting issues. If you've ever worked at a hosting provider, you'll know that it's an incredibly fast-paced environment with support requests constantly pouring in.
Maintaining a high quality of service at scale while supporting Linux systems isn't easy, and it isn't cheap either.
When you pay for quality, you only pay once. – My grandmother
We're living in an internet-driven economy and system administrators are the engineers that help keep this system running. That's why they're in high demand at the moment. Experienced system administrators don't come cheap, and that's if you can tempt them to join your company in the first place.
So if you see a managed VPS package for $15/month and you know that you generally use support for an hour per month, be wary. If that host's other customers all require the same amount of support, they'd be unprofitable. Your monthly subscription isn't enough to cover an hour of an employee's time — and we haven't even started on the hardware.
What should managed hosting cost?
If you're looking for quality managed hosting, you should expect to pay a minimum of $50 per month. 
This takes into account at least one hour of support time per month, all of the hardware and any associated costs for additional free services that the provider might offer.
For example, here at EuroVPS we run a customer success program that's designed to ensure each of our customers is making the most of their managed hosting plan.
This includes quarterly security audits, performance tuning on-demand and 24/7 proactive monitoring.
All of these things take time and money to deliver, which is why it's important to consider your hosting expenses from a long-term ROI perspective rather than just looking at web hosting as an expenditure.
Managed hosting can pay for itself if it speeds up your site and improves conversion rates.
"Managed" vs. managed
As is the case with "cloud" hosts that don't actually have cloud infrastructure, many hosts are cashing in on the term "managed" and providing poor or non-existent management.
These hosts are managed in name only (MINO).
Avoid them like the plague.
The difference between a quality managed host and a MINO host pretty much comes down to whether they deliver a positive return on investment for your business.
You shouldn't feel as if you're a nuisance or find that you're still managing the server yourself.
The best managed hosting providers:
Provide fast support
Provide conclusive solutions to issues
Deliver satisfactory server performance with minimal downtime
Monitor your security
Solve all of your day-to-day server maintenance needs
Have data protection and disaster recovery plans
Understand the special needs of your business, field, or industry
Provide unsolicited feedback and suggestions to improve your hosting
Quality managed hosts see themselves as your business partner and not just as a supplier.
After all, they know that when your business excels, they do too.
They'll ask you questions like:
What applications are you using?
What's your vertical?
What are your performance targets?
What's your RPO/RTO objective?
You know you're speaking to a quality host when they start to ask questions like these because it shows that they're trying to understand your business.
You can also judge a host by the quality of their conversation, because the best hosts also know how to communicate highly technical subjects in a clear, concise manner that anyone can understand.
Why do businesses, ecommerce shops, agencies (and even developers) prefer to pay more for managed hosting?
Let's be honest: Even when you're a professional, websites aren't easy to manage. 
And there are several reasons for that. Running a website requires resources in the form of time, money and effort, and all of this has to happen against a backdrop of deadlines and pushy clients.
Servers are more complicated than desktop computers, and desktops can be frustrating for even the savviest and most experienced of users. So you can imagine how infuriating it can be to deal with unexpected server problems when you're already working flat out.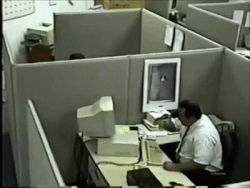 Luckily, there's an answer to your problems: managed hosting.
Managed web hosting has existed since the 90s, and it's often been the go-to solution for webmasters, businesses, and developers because they don't want the burden of having to manage their servers, preferring instead to focus on the actual site.
Even experienced administrators often opt for managed hosting because it gives them an extra pair of eyes and hands. It's that added layer that helps to give you peace of mind and the best performance possible.
Next…
By now, you should understand a bit more about managed hosting pricing and have a good idea whether it's the right decision for your business.
In part four, we're going to share some more tips on specifically what to look for when shopping for managed hosting.
EuroVPS is, of course, an excellent managed VPS and managed bare-metal dedicated server host.
We use true cloud architecture on all of our VPS and shared hosting.
Our bare-metal solutions are available both individually or in a private cloud cluster.
We also have true 24/7 on-site support staff and network engineers who provide management to freelance developers and major corporations alike.
Everything we discuss here is what we do, and it's what we've been doing since 2004.
Got questions?
Let us know.
We're always happy to answer them.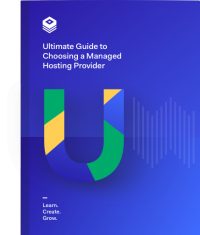 Ultimate Guide to Choosing a Managed Hosting Guide
How to make a better choice on your hosting.
Download PDF