Series - part 2 of 5
Managed vs. Unmanaged Hosting
---
Should you manage it yourself and get cheaper self-managed hosting or should you opt instead for fully managed hosting? Let's dive in and compare managed vs. unmanaged hosting.


Hosting is one of most crucial aspects of any internet-based business. Giving your website solid foundations — like the ability to withstand traffic surges and sidestep downtime — is just one of the many reasons why it's important to choose the right service.
It's not just the specs of a potential host's servers that you need to worry about. You also need to consider their level of customer service, any addons that they offer and whether they support the software that your website runs.
A good host will lift a huge burden from your shoulders whereas a bad host — or even a bad hosting plan from a good host — can lead to all sorts of problems. Loss of income from an offline website could be the least of your worries.
That's why many people turn to managed hosting, because they know that a managed host will work alongside them to make their website a success instead of just giving them a login and leaving them to it. But not everyone even knows that managed hosting is an option.
We think that everyone has the right to understand the different types of hosting that are on offer before they go ahead and sign a contract. After all, every business is different, and different businesses have different hosting needs. There's no one-size-fits-all approach.
Today, I'll be talking about the differences between managed and unmanaged hosting and what each of these terms really means for you, the user. By the end of this article, you should know a lot more about both types of hosting so you can pick the one that's best for you.
Let's get started…
Unmanaged Hosting
When you should choose unmanaged hosting
Choose unmanaged hosting if you already know how to manage servers and are okay with your hosting provider only offering support for network and hardware issues.
This makes sense if you're tech savvy and can work your way around Linux and cPanel because it can save you money. But if you have no experience of system administration and no desire to learn, stay clear of unmanaged hosting plans. If something goes wrong, you'll find yourself in a lot of trouble.
When you should choose managed hosting
You've probably figured this one out already. Unmanaged hosting works if you're tech savvy and you know your way around a server, but managed hosting is the way to go if you want someone to take care of it all for you.
If you go with unmanaged hosting, do it with the understanding that you're responsible for the entire server yourself. You'll have to deal with everything from troubleshooting server issues to installing PHP modules and optimising database load. And that's before you start to deal with the unexpected admin that no one can ever predict. Managed hosting takes all of that hassle away from you. 
Managed Hosting
Why you should choose managed
Choose managed hosting if you want a more hands-off approach. With managed hosting, your hosting provider will take take care of all the technical sides of managing a VPS, a server, or even a shared hosting account.
If you're not that tech-savvy, managed hosting is worth the extra money. After all, if your website is a money making machine and it goes down while you're asleep, you could be missing out on revenue. It's enough to keep anyone up at night.
But managed hosting will take all that pressure away from you, especially if you opt for a host like EuroVPS which offers proactive server monitoring. If there's a problem then they'll fix it, often without you even knowing it.
So basically, you should choose managed hosting if you want to feel as relaxed as this guy.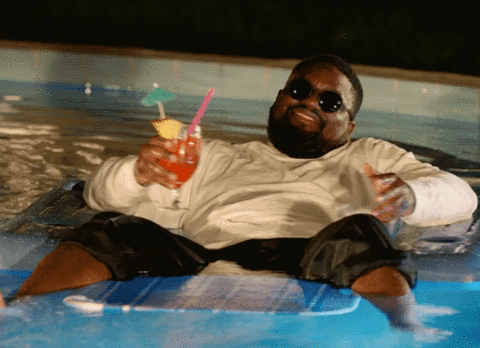 Why you shouldn't choose managed
Honestly, managed hosting is generally the better choice in the majority of situations. That said, you can get away without if if you're running a hobbyist site or if your website isn't too important to your company. But in this day and age, we can't think of many companies that don't see their website as one of their largest drivers of revenue.
You can also get away without using managed if you want to host non-production assets like simple dev or FTP servers. And if you're already an experienced server administrator (or your company has access to one), you might want to consider unmanaged as an option. 
Even then, though, we usually find that our customers seek us out for an extra pair of eyes and hands. It's also often cheaper and easier for companies to use our support team than to take an employee off another project to deal with any issues.
So basically, you should choose unmanaged hosting if you want to cut costs and don't mind risking feeling as stressed as this guy, you're closer than you think.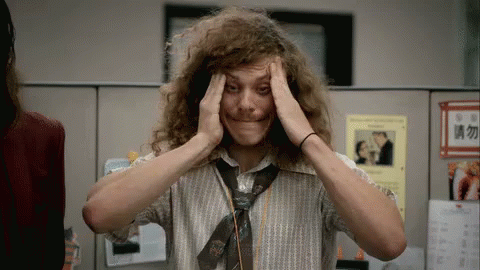 Common managed hosting services
Every managed hosting company is different, and different companies have different offerings. Still, some of the most common services that managed hosting providers offer include: 
Automated and manual backups
Real-time performance monitoring
Software updates
Security software setup and maintenance
Malware and virus scanning/removal
24/7 support
More!
Which type of hosting is more popular?
451 Research predicts that managed hosting companies will grow 60% faster than infrastructure-only providers like Linode, DigitalOcean and AWS in the near future. This shows that businesses are starting to view hosting as more than just a commodity service. They're seeing it as a business investment, and they're seeing it like that because that's exactly what it is.
Using self-managed public cloud providers comes with the hidden tax of outside management via a freelancer or a company. The hidden tax of unmanaged hosting is more pronounced with larger organizations which require more and more full-time employees as their infrastructure expands.
We're not saying that there's no place for self-managed hosting. In fact, the public cloud can be super useful for startups, developers and large agencies, and it isn't going away anytime soon. It's just not for everyone.
Conclusion
If you're not comfortable with system administration or if you're new to hosting and maintaining a website, managed hosting is probably your best bet. Even if you don't need to use their customer service teams, it can be worth paying more for peace of mind alone.
Still, if you're perfectly happy dealing with hosting issues yourself and you don't have strict uptime and support SLAs, unmanaged hosting can be a good way for you to save money. It depends on your business and its individual goals. You just need to figure out what works best for you.
Want t0 talk more about managed and unmanaged hosting and to find out which will work best for you? Be sure to get in touch and let us know. We love to talk hosting and we'll be more than happy to recommend whatever will work best for your business.