Solving the problem of vehicle bureaucracy in Brazil through tech and legal expertise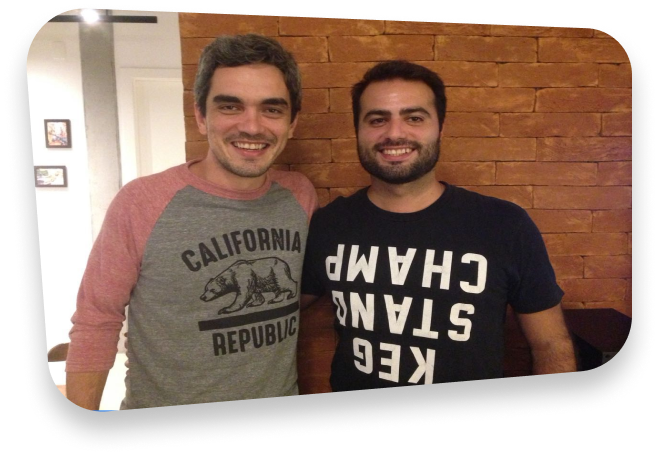 "We just open a ticket and you guys respond very quickly and provide us with everything we need."
Saulo Marchi, Co-founder
Monthly Traffic

10,000+ Visitors

Product

VPS

Industry

LawTech

Company

Xmultas

Country

Brazil
When you're bringing a technology solution to something as old and complex as the legality of vehicle ownership in Brazil, you need to have a technology partner that can support you.
Xmultas's Story
Saulo Marchi and his business partner Guilherme Cruz were working as lawyers in Saulo Paolo where from early on they had their eyes on the idea of bringing the fields of technology and law together.
Thanks to their work and personal experiences they were all too aware that the legal system in Brazil was highly bureaucratic and that this was especially true when it came to cars and other vehicles. "Anything you need to do requires a lot of bureaucracy and going through a lot of red tape."
In the beginning, they saw an opportunity to help people navigate their way through some of the bureaucracy through the internet by consolidating all of the paperwork necessary to present a defense against a ticket/traffic infraction in one place. "We wanted to give people a tool to fight against things like traffic tickets without really needing legal knowledge to do so, so they could use [our tool] to gather all the information they needed to sign and send their defense to the traffic authorities."
Over time, the demand for their service grew to the point that they realized they had a solid business on their hands and decided to dedicate themselves full time to XMultas. "A person with a car in Sao Paulo can get a ticket from up to 4 distinct traffic authorities…and [countrywide] from up to 120 different authorities." This problem is amplified by an order of magnitude when it comes to businesses that run and operate several and even thousands of vehicles at the same time. "The situation is very difficult if you have one car, but if you're a company with multiple cars it can be impossible to keep track of the tickets and notices generated for each car… so you can see why we really needed to provide a solution"
In May of last year, with product-market fit already well within their grasp, they expanded their business into a B2B model and managed to integrate their tool with all of the traffic authorities, so any vehicle's paperwork/ticket history/insurance information etc. could be tracked and consolidated into one place. Most recently, they've also built an app and provided the service to anybody with a mobile phone. With over 10,000 users downloading the app in the two months since its launch – the tool helps users manage everything that has to do with their vehicle's obligations with the relevant traffic authorities, taxes, licensing, tickets, etc and all it requires is a user's license plate number and a mobile phone.
Saulo's previous experience with hosts
Prior to moving to a VPS with EuroVPS, Xmultas was relying on shared servers in order to host their site and application but as demand for their service grew so did their need for more powerful, stable and reliable infrastructure.
Initially, Saulo and his team were considering hosting with a popular unmanaged host but realized that they would rather focus their time on developing their service than managing a server. So they focused their search on a managed hosting service and eventually found EuroVPS.

On coming to EuroVPS
When asked why they decided, in the end, to come to EuroVPS, Saulo noted: "Honestly the whole package was good, the service was good, the performance was good and the price was good, plus it was all managed so it just made sense."
…and so far It's been great, we just open a ticket and you guys respond very quickly and provide us with everything we need.
Saulo also noted and appreciated that EuroVPS support often went above and beyond what was expected, often even providing support on issues that were not 100% hosting related:
"At some point, we also started providing a white-label service so that third parties could start reselling our platform using their own brand name…and we needed some guidance on how to approach that problem. We opened a ticket asking if support knew how we could do this and support gave us an answer, it wasn't a final answer but it was one that helped us get where we wanted to get."
What's next for Xmultas?
"Now the challenge is to grow…we're always looking to build upon the services that we offer and improve the experience for the users that we serve."
With their increasing user base, Saulo appreciates the need for more power but thanks to the time and cost savings of having an experienced web host in his corner he doesn't foresee the need for developing an in-house systems administration team.
Honestly, we believe that we would be very well served with you, we are not planning on building an internal [systems management] team. We would prefer to invest in developers and other people that would help us build our product because we know that we can rely on you to take care of our servers.
Saulo's Favorite Benefits
Ready to completely eliminate hosting problems?
Get your first month absolutely free if you are migrating from another hosting provider.