"We wanted the peace of mind that we would have a fast website available 24/7 without hosting hassles or fuss"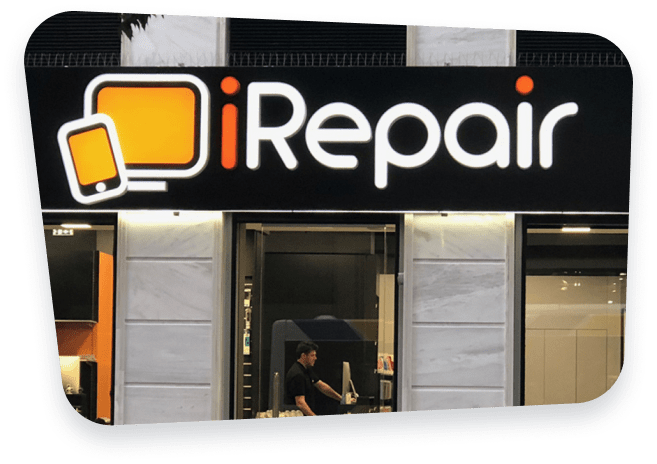 We needed a hosting provider that had fast support and fast servers. We found them with EuroVPS!
Chris Humbert - Founder at iRepair
Monthly Traffic

60,000

Product

Dedicated Server

Industry

Mobile Phone & Electronics Repairs

URL

www.irepair.gr

Company

iRepair

Country

Greece
Can you describe your business and what you do?
We are an electronics repair service specializing in repairing screens, batteries and other parts on iPhones, iPads, Samsung Galaxy and most other smart phone devices. We are proud to be one of the few service providers worldwide that can effectively repair water damage to mobile phone motherboards.
How large is your team?
We have a chain of 34 stores throughout Greece and have recently opened in Cyprus and Turkey. New stores in Greece are opening in the near future. We are by far the largest chain of repair shops in Greece with a presence in all major cities and many islands and we have over 150 technicians in our team throughout the country.
What sort of clients do you have?
Our business lines are split between consumer and B2B services. To a large degree the services are the same – the repair of damage to phones and devices. For B2B these services are extended to a business' entire workforce allowing their employees to work effectively while remote and saving considerable expense by repairing rather than purchasing new devices whenever possible.
Where were you hosted before EuroVPS?
We had tried various hosting providers before EuroVPS and all had problems. The issues were usually a combination of slow support response time or slow server/website load times (or in some case both!). The slow load times were a particular problem for us since we work with a largely mobile based consumer group and mobile phone users do not want to wait for a site to load (especially a website which they are likely looking at for a repair to the phone they are currently holding in their hand!).
Why did you switch to EuroVPS?
A colleague originally recommended EuroVPS and we contacted them for an estimate of our needs. We were very impressed with the professional and personal way in which the EuroVPS team took the time to really analyse our needs and suggest specific solutions to our main concerns.
The personal approach was really what sealed the deal. EuroVPS actually took the time to understand our needs before suggesting the solution. No other hosting company we contacted
How do you feel about our support quality?
Well to be honest we do not need support very often anymore – which I think is the best recommendation I can give! If we need help the support is immediate (literally), but we do not often need to contact support – the hosting does what it is meant to do, keeps us online 24/7 without any problems.
How does the price compare to your previous provider?
We had gone through a few different providers and plans before we came to EuroVPS. Some of them were slightly less expensive and some slightly more expensive but none of them had the peace of mind that we now have with EuroVPS which really is priceless!
How do our services assist you in managing your online business?
Apart from the 24/7 website which is our first point of contact with customers, we have moved to a fully hosted ERP program that connects all our locations into a centralized system for parts and repair management. Of course this software is critical to our business and again, EuroVPS has provided the hosting needed to ensure that we never have any downtime or connection issues.
Favorite benefits
Fast and efficient 24/7 support
Human powered migration from old hosting provider
Litespeed support and servers fully optimised for speed
Ready to completely eliminate hosting problems?
Get your first month absolutely free if you are migrating from another hosting provider.