The Groundwork brings personal development expertise to helping people find meaningful relationships.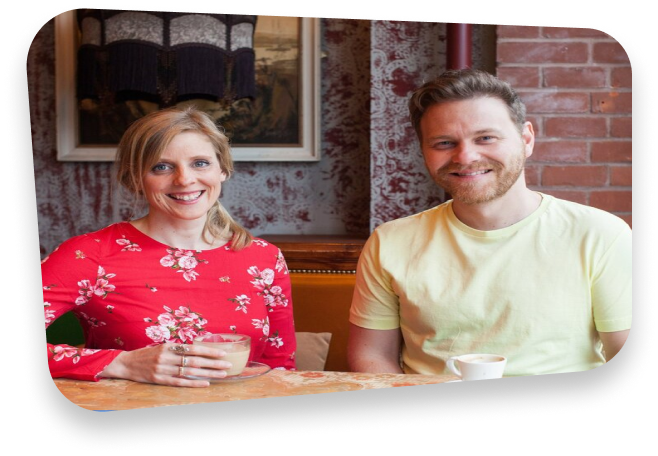 "Good support from humans who care is hard to find. We found it, we're sticking with EuroVPS"
Gavin Bloeman, Co-founder
Monthly Traffic

10,000+ Visitors

Product

VPS

Industry

Personal Development

Company

The Groundwork

Country

United Kingdom
It often gets missed that successful dating in the 21st century takes more than just swiping right if you want to find the love of your life. We need to prepare ourselves for finding the right person and doing The Groundwork provides exactly that.
Christina and Gavin's Story
What happens when two personal development professionals meet? Well, in this case, it's not a love story but it is a story about helping people find love.
Christina and Gavin were both running their own separate personal development workshops when they met. On realizing that they both had significant experience in design, film and web development they thought "why not take all this online to a larger audience."
They used their background to build an online course that helps people to identify their personal relationship goals and "discover things about themselves they're probably not even aware of – stuff from their past that's getting in the way of them creating the present (and future) they want to see."
Their Experience with Past Hosts
Their old host simply failed to deliver on support – long support ticket wait times, expensive hourly rates, unresolved tickets and a lack of customer focus are sadly the case with many hosts out there.
"We were with a host in the UK who, once we had signed up to join them, simply didn't want to support us after that. Their service was slow, even though we were paying for their premium package…"
On coming to EuroVPS
I did a bit of searching around and found EuroVPS – thankfully. Your support has been second to none. Which is a real breath of fresh air in this industry!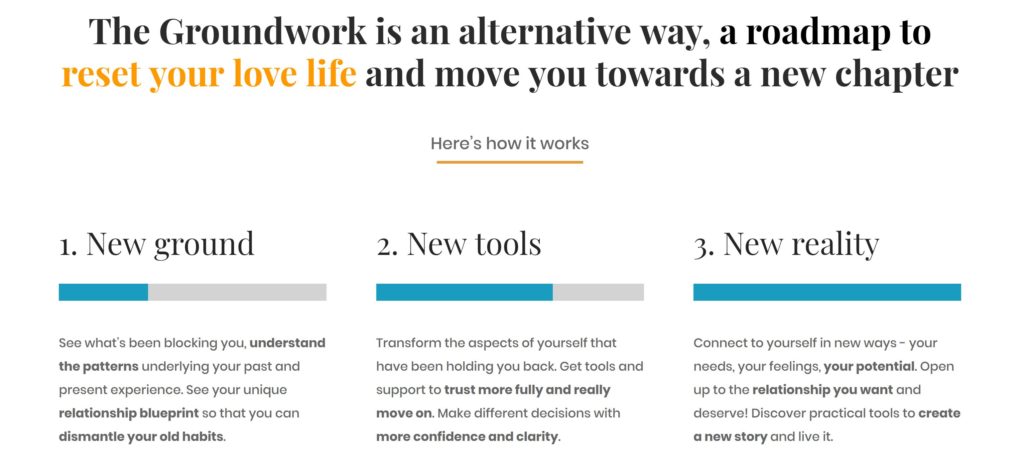 What's next for Christina and Gavin?
"We're just starting out – but we know that the world needs what we're offering. So many people are struggling to find love – or keeping it when it arrives.
We're offering something unique…and because we allow new members to pay what they want to join us, we're making this available to everyone who's looking to shift their love lives for good.
Our aspirations are simple: we're expecting the Groundwork to become so popular that it becomes something you ask your date if they've done it – if not, it's time to leave the restaurant!"
How can EuroVPS help The Groundwork as it grows?
When you're passionate about what you do, it can be tremendously taxing to establish and build a product that delivers the quality and experience that you want for your clients. The journey is challenging enough without needing to worry about keeping your website online and functioning in top form.
"…It's taken us over 3 years turning our original dream into reality. We certainly underestimated the work involved with creating an online course, from scratch."
When we asked Gavin and Christina how we could support them moving forward this is what they had to say:
Just keep supporting us as quickly and as effectively as you have been.

Good support from humans who care (not just people who are paid to paste standard replies without reading support queries at all) is very hard to find. We found it. We're sticking with EuroVPS.
We couldn't agree more and we couldn't be happier to be helping Christina and Gavin build their dream.
Gavin's Favorite Benefits
Ready to completely eliminate hosting problems?
Get your first month absolutely free if you are migrating from another hosting provider.