Improving Recepti Kuvar's search engine ranking and bringing recipes to hungry visitors.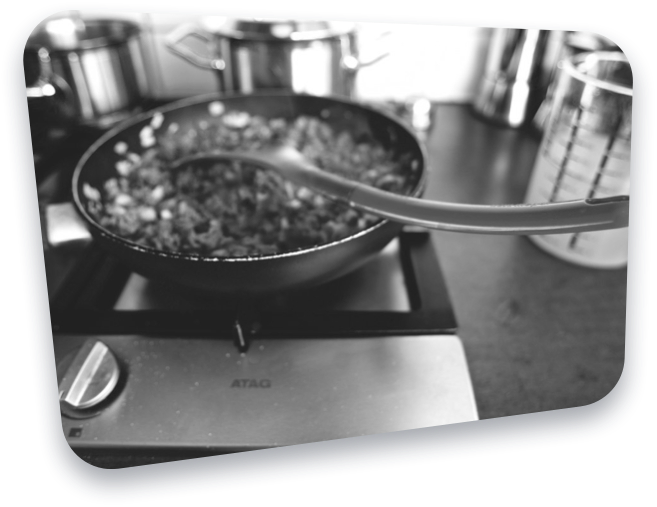 "I have too many obligations as a business owner to have to worry about server issues. You guys take care of the servers and leave the product and business development to me."
Miodrag Ilic, Founder
Monthly Traffic

10,000 Visitors/month

Product

VPS

Industry

Food

Company

Linkom-PC doo

Country

Serbia
If a host doesn't have managed servers – personally I don't even consider their services. I have too many obligations as a business owner to have to worry about server issues. You guys take care of the servers and leave the product and business development to me.
Recepti Kuvar's story
Miodrag Ilic and his team build Recepti i Kuvar Online (Recipes and Online Cookbook) with love. It's a platform which has rapidly grown to be one of the most referenced online resources in Serbia.
The portal has grown rapidly and delivers food news from across Serbia and former Yugoslavia to its visitors. Recepti Kuvar also curates a database of original recipes from amateur and professional chefs.
Their CMS of choice is WordPress and they run a premium theme and mostly premium plugins and their site is fully responsive.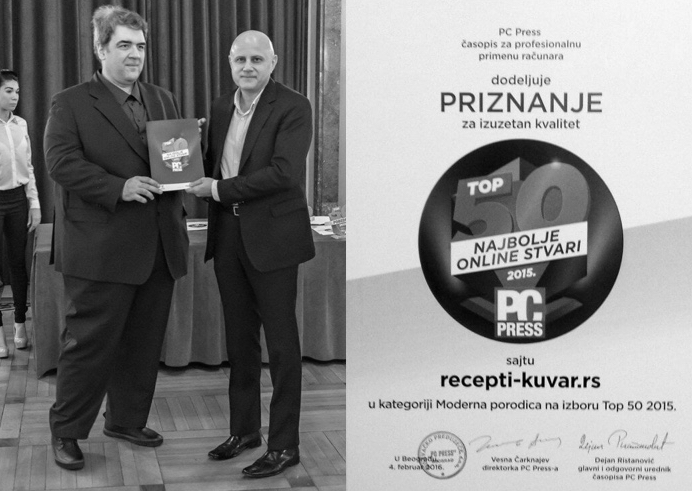 Their past experience with hosts
Miodrag's previous host had shown complete apathy with regards to the problems he and his team were facing with their server.
After a routine upgrade from a shared hosting environment to a private server (VPS) their website was unavailable for several days. When they reached out to support they were informed that the issue was with WordPress.
It was incredible because, we were simply moving from a shared environment to a more powerful private server. The WordPress installation and our site code was intact. They took no responsibility for the downtime we were facing…
After having managed to bring their website back online they soon began facing frequent server errors, downtime, and slow load times were becoming the norm.
The issues they were facing began to impact their traffic, bounce rate and eventually their ranking on google dropped significantly which in turn hurt their business.
On coming to EuroVPS
The problem definitely wasn't with WordPress. We migrated the same exact WordPress environment to EuroVPS, and after few days of fine tuning together with EuroVPS's technical support, we no longer had errors appearing in our Google Webmasters Tool.
After having seen the impact that a properly configured VPS can have on his WordPress site, it became clear to Miodrag and his team that the issues they had faced at their previous host were in fact server related.
We were shocked. The site was running faster than ever and we hadn't made any changes to the environment or code. Up until we moved to EuroVPS any time we had asked our [old] host for support they would always respond "Your issue is code related and is out of our support scope"!
The importance of server management
We operate an e-commerce and IT Services Business, not an out-and-out technical business. While not completely without technical skills, having a Managed Service in place allows us to operate a more efficient business model – one that focuses on business matters rather than having to employ expensive resources dedicated to maintaining infrastructure. This allows us to offer a more cost-effective service to our customers. It also helps us to maintain availability and reliability.
The all inclusive management of Recepti Kuvar's servers has allowed Miodgrag and his team to focus on their own business. Their sites continues to run effectively and they've been able to dedicate more of their time to growing their service offering.
Miodrag's Favorite Benefits
Ready to completely eliminate hosting problems?
Get your first month absolutely free if you are migrating from another hosting provider.