Having a fast-loading website is important. People are generally impatient, and a site must load in less than 4 seconds. The faster it is, the They'll simply to go your competitor's fast site!
Google also insists it be fast. If not, it won't rank high in search results. This isn't coincidence: After many years of tracking sites via Google Analytics, the search giant has seen direct correlations between speed and site usage. Slow sites are deemed not useful, thus rank lower.
But don't just assume your site is loading fast. Test it!
It's easy to do, and it's free with these 5 services.
Why not use some to troubleshoot your own website, or just to check how fast your competitors'  sites load – hmmm, now we're talking.
Lets check the Top 5 Online Speed Testers
#1. Google Pagespeed Insights
Google grades as site between 1 and 100. The score is very reminiscent of grade school, or even university. Anything above 85% is considered great (an 'A'), while anything below that needs improvements. 
But unlike school, Google gives you a cheat sheet of what to do next time. And you get to take re-tests! Data is also provided for both desktop and mobile versions of a webpage.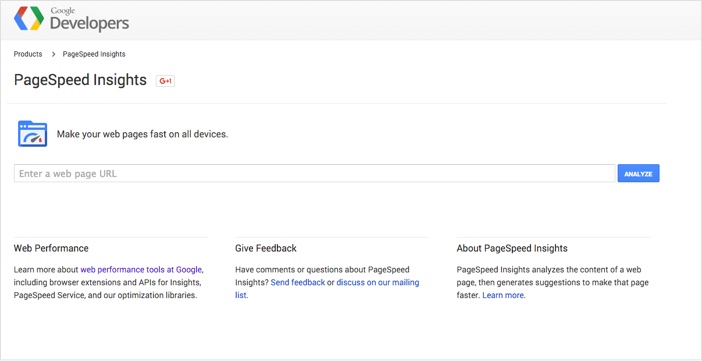 What You'll Like
It's free!
Analyses both mobile and desktop versions of sites
It shows you what you're doing right, not just what you're doing
What You'll Hate
Doesn't show the actual loading time.
It often has false results: insisting on caching already-cached objects, minifying already-tiny scripts or CSS, etc. 
Some suggestions are Google preferences, and following the advice to "fix" the site can instead break your site.
It's not uncommon to see silly suggestions, which only save mere bytes, and would have a negligible effect on page load speed.
For above reasons, scoring can seem arbitrary and is unrelated to actual site speed.
Visit Google Insights
---
#2. Pingdom Tools
Pingdom is usually known for uptime testing of site. However, Pingdom Tools (note: tools) do more than merely check uptime. One of the tools tests load times as well.

What you'll like:
Basic tests are free!
Waterfall of what loads first, and how fast.
Waterfall table is sortable by file size or origin server.
Discerns between DNS, SSL, connect, send, wait, and receive, to see where the loading bottleneck is.
Shows what was redirected (301, 302, etc).
Shows what failed to load (dead links).
 Shows a breakdown of % of the page is images, scripts, etc.
Optional automatic testing, scheduling, and historical data – for a fee.
What you'll hate:
It's easy to accidentally test from the wrong location.
Your site is penalized by 3rd-party objects, such as Facebook buttons, which may not actually affect the loading of your site.
Here's an automated style testing tool if you need to do some heavy lifting.
Visit Pingdom
---
#3. GTmetrix
GTmtreix is usually harsher than others with grading, but does have some useful benefits for testing sites. GTmetrix is simply a mix of Google PageSpeed and YSlow, so it has pros and cons from both of those test methods.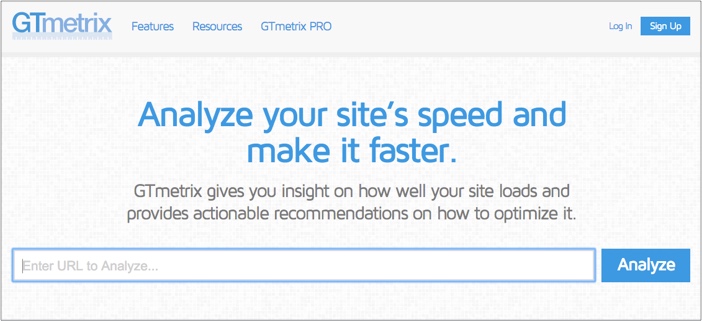 What you'll like:
It's free!
Waterfall of what loads first, and how fast.
It shows you what you're doing right, not just what you're doing wrong.
Extra features for free members.
 Automatic monitoring and advanced other features – for a fee. 
What you'll hate:
Non-selectable test server locations.
False positives, such as not properly detecting gzip, or not detecting a CDN.
Penalizes you for using 3rd-party content (Facebook, Twitter, etc)
Too much emphasis on reducing Javascript use.
Too much emphasis on CSS sprites.
It's not uncommon to see silly suggestions, which only save mere bytes, and would have a negligible effect on page load speed.
Visit GTmetrix
---
#4. WebPageTest
It's fairly similar to other free webpage speed and performance testers but you have the ability to test from around 40+ locations. That's pretty neat.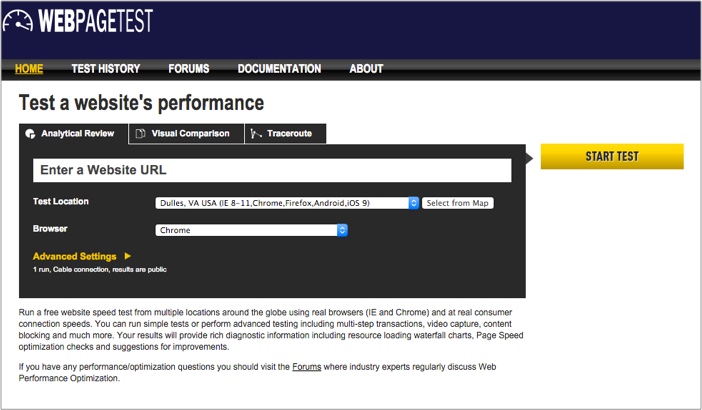 What you'll like:
It's free!
It's tests twice – first for the initial site load, and again to test for browser-cached loading speed.
Pie chart with % of images, CSS, scripts, etc.
Shows screenshots.
What you'll hate:
It's slow. (Ironic, isn't it?)
Penalizes for preference, like progressive-loading JPEG (which nobody likes).
Penalizes you for 3rd-party content (ads, Facebook buttons, etc).
Visit WebPageTest
---
#5. PageScoring
Pagescoring unlike the others mentioned so far, is very different in functionality and how results are  Displayed. Whilst it's no lacking in features, it offers a minimalist design for easy-to-interpret results for your webpage.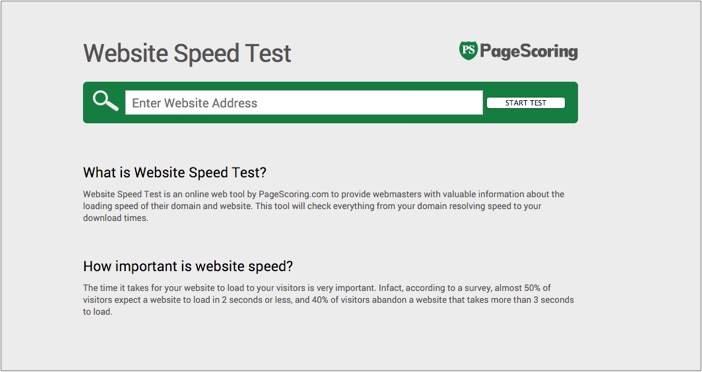 What you'll like:
It's free!
Simple chart with basic information. 
What you'll hate:
It's too basic.
Sometimes objects will fail to load for zero reason.
Calculations are sometimes inaccurate.
Visit PageScoring
---
And don't forget: You need a web host!
A fast loading sites translates into more visitors and sales. It's win-win!
Nobody want a slow site. Smart webmasters and site developers consider multiple tests, to make sure nothing was missed in the quest to increase site speed.
Yet many fail to see another obvious issue: the web host! A slow web host will result in slow sites and servers. Everything from a poor network, to too many customers on a shared server, to using low-end SATA hard drives in a server causes speed bottlenecks.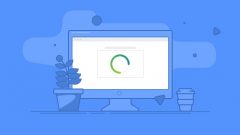 Find Out Why a Slow Loading Website Can Hurt Your Business. If your website is slow, your visitors will quite simply stop visiting your website. As a hosting provider, we take performance extremely seriously because we see first hand how it affects the success of our clients.
Read More
At EuroVPS, we understand the need for speed. And we understand that you want to have a successful business. With our enterprise lineup of products and services, we have the type of hosting that will give you an edge over your competitors.
With quality hosting, and quality testing tools, people are sure to find you in a search engine.
What are you waiting for? Act fast!