Have you ever queued up in a slow, long, annoying line? Maybe it was to buy concert tickets, or simply to use the ATM. And you've surely seen people moving from one line to the other, impatient and aggravated that it's not moving fast enough.
The same applies to websites. If your website is slow, visitors will leave. They'll find another, faster site – probably one of your competitors!
As a hosting provider, EuroVPS take performance seriously. We see first-hand how site speed can make or break clients.
How Slow Websites Hurt Businesses
Problem 1 – Google hates you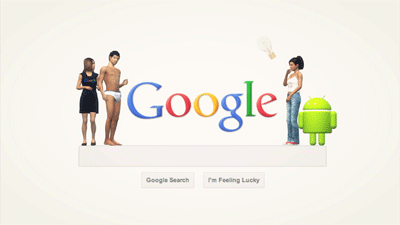 Google tracks everything, one way or another. You probably (hopefully!) leverage Google Analytics, or a similar analytics, to understand your site traffic and metrics, which gives them direct access to your traffic data.
When a visitor leaves your site, it affects your bounce rate. The lesser pages the visitor views on your site, the worse the bounce rate. And the slower the site, the quicker they leave, hence a higher/worse bounce. 
Key Takeaway: Google considers this inflated bounce rate as a sign that your site is an ill fit for the topic, or of low quality. So it slowly gets de-ranked in the Google search engine results pages (SERP). Rankbrain (which is what Google uses to measure your sites' dwell time and engagement) is now the third most important ranking factor after content and links!
The net effect is that Google will not send search traffic to a site if it's using old-hat SEO techniques like "establishing backlinks".
Problem 2 – Lower conversion rates = lost revenue
Many A/B tests have been performed by conversion rate optimization experts showing a direct correlation between slow websites and low conversion rates. One now-famous statistic states that a 1-second delay can cause a 7% loss in conversions. So if you're making €1k per day – you would be losing €25,200 of sales a year.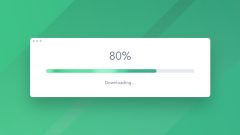 Top 10 Reasons Your Site is Loading Slow (And steps you can take to fix it!). Ever wonder why your website is slow to load? Here are 10 of the most common reasons for slow website loading times, and also tips on how to fix it. Don't be slow!
Read More
Marketing is already hard and expensive, and often results in a mere 5% success rate. That's just the people that you've convinced to look at you – not yet buy! So to lose 7% of those already interested buyers, due to something as silly as website speed, is wholly unacceptable!
Problem 3 – Reduced productivity
These days, it's not just website visitors that use a site, but employees as well. Your staff depends on the website to do their job, too! 
It's not a "them" problem (external users), but an "us" problem (internal users).
How EuroVPS can help you fix slow site problems
Fixing a slow site isn't simply an issue of installing a WordPress plugin, or switching to another platform. Site speed is controlled by many aspects, and it all starts at the server level .
We'll help audit your site for performance issues.
We'll start with the hardware, and make sure everything functions as expected, and is adequate for your needs. 
Next, we'll move on the server stack (  LAMP, WIMP, etc), to tweak values as needed.
We may even suggested changing the stack, such as an NGiNX-based LNMP with Varnish. 
It also helps that EuroVPS only uses enterprise-grade hardware, and we never oversell our servers. Slow loading websites are absolutely horrible and we have it as our own personal little mission that the websites hosted on our hardware load as fast as possible.