With managed hosting, you're not on your own – you can tap into a team of technical experts to help with everything from infrastructure to security. The best managed hosts are more like business partners than service providers, and they often become a vital part of the team.
Managed hosting is easy to understand and to work with once you wrap your head around it, but that hasn't stopped people from misunderstanding and misrepresenting it.
That's why we've pulled together the most common myths that we hear about managed hosting – get ready because we're about to bust them!
Managed hosting is for newbies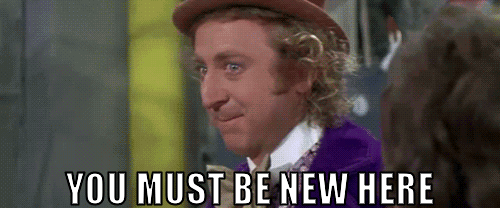 This myth is quite obviously ridiculous.
Managed hosting providers aim to make administrators' lives easier, and that's important in a society that's as busy as ours is.
Using managed hosting is like taking a taxi so you don't have to drive or, more accurately, like hiring someone to help you out and support you. Even global businesses and billionaire CEOs have help, and you don't have to go it alone.
While it is true that newer users will receive their fair share of benefits from working with a managed hosting provider, it's also true that established users often need the extra support and expertise that a managed host can provide.
If nothing else, it's a relief to know that there's someone else who's making sure that your website is running, even when you're asleep or off on holiday.
It's likely that this myth has only survived because people like to think of themselves as independent and self-reliant. But while those are both admirable qualities, there's no shame in having help.
You might be brave and optimistic, but that doesn't mean you shouldn't wear a seatbelt.
Managed hosting is only for small developers or digital agencies
The key to this myth is the word 'only'.
The truth is that managed hosting is often a good choice for smaller customers and those who don't have the infrastructure to manage their server on their own, but it's not a prerequisite.
We don't ask all of our customers how many employees they have or what kind of business they do and then turn away the big boys.
In fact, managed hosting has a lot to offer companies of all sizes. As with most things in business, the key is to make a choice based on your overall goals. We're not saying that managed hosting is the right choice for everyone, because it isn't.
But it is a strong choice in many different circumstances, for companies of all shapes and sizes across a multitude of industries.
Managed hosting can be particularly useful for high-traffic websites, because they're typically the ones that are most at risk from both malicious attacks and spikes in usage that can slow a server down. That's why both digital agencies and e-commerce sites tend to favour managed hosting – it lets them focus on what they're doing, rather than worrying about their infrastructure.
Managed hosting is a luxury service for lazy administrators
This is another myth that doesn't really make sense.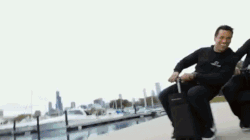 By the same logic, secretaries and assistants are luxury services for lazy CEOs.
Managed hosting allows your developers to spend more time developing and your administrators to do more administering. They can take the time that they save and invest it elsewhere, on projects that are priorities or that need extra resources.
On top of that, it's difficult to know absolutely everything, and even the most hands-on administrators can benefit from a second pair of eyes. Managed hosts will help to spot problems and identify vulnerabilities, and they can help you to ensure that your server setup complies with the latest best practices.
Managed hosting does save time, but we can't control what your administrators do with the time that they save.
If they're lazy then that's a wider problem, but managed hosting isn't at fault there.
If anything, it pushes them further to make sure that the server is as secure and streamlined as possible. In many cases, what initially appears to be laziness can turn out to be down to a lack of education, which is why the best managed hosting providers offer ongoing training and support.
Managed hosting is only needed when a problem arises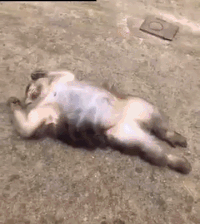 This one is easily dispelled with a little common sense.
Prevention is much better than offering a cure, and managed hosting is a great way to up the strength and performance of your server – after all, you're working with people who have hands on access to the equipment and who make it their business to know everything they can about it.
It is true, though, that managed hosting comes in useful if something does go wrong.
In those instances, it's likely that your host will pick up on something before you do and that it'll be the host that notifies you of a problem. The business model relies on providing support, and they have the expertise from managing multiple different servers on their side in the fight against bugs or attacks.
Ultimately, though, managed hosting helps out at all points of the process, from the initial set up of your site and server through to backing it up, strengthening its security and then dealing with any problems if they do occur.
It's not a magic bullet, and it's not something you should deploy under only certain circumstances.
The value that you receive is multiplied as the relationship builds and your managed hosts learn more and more about your needs over time.
Conclusion
By now, you should know all about the most common myths of managed hosting, and you should also have seen how they're exaggerations at best and untrue at worst.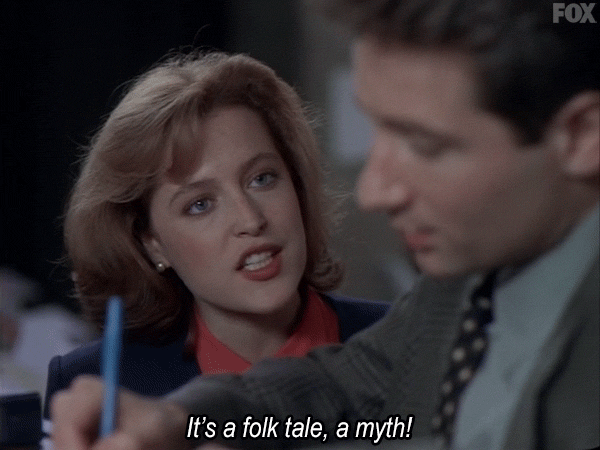 In fact, most of the myths and rumours originate from companies that sell unmanaged hosting – also known as "cloud" servers.
Unmanaged hosting can be useful in some situations, but it's not right for everyone. That's why many people prefer to use managed hosting – so that they can hand responsibility for the server over to the professionals and focus on what they do best.
Want to find out more about managed hosting? Get in touch with EuroVPS to find out more about how managed hosting can help you.