We at EuroVPS are always working to make sure that we have a solid support team and we always aim to deliver our best when it comes to technical support, customer service, sales and administrative support. We hope you'll find that our support is great, but it often takes two to tango so we've decided to give you a few tips on getting the best out of our support services.
Take advantage of the free migration
In most cases we offer a free migration to our new customers and panel-to-panel migrations are always free to any of our customers.
Migrations can be a pretty stressful and tedious process and we have these services in place so that our clients don't have to worry about them. Take advantage of that service and we'll do our best to make sure your migrations go smoothly.
Communicate clearly
We know that sometimes facing a problem with your website can get frustrating but it's important to know that our support staff is here to help you – so try not to direct your frustration at them. Communicating clearly, being patient and being respectful in your support requests is a sure-fire way to make sure you get the best support possible.
Let us know how you got to the problem
One key piece of information that will help our support team hone in on the issue quickly is if you tell us the steps you took to get to the problem. If we can't recreate an issue on our end then we can't work backwards to finding out where things went wrong.
Telling us things like:
What were you trying to do?
What settings did you change?
What software did you install?
These are all golden pieces of information for our support team.
Always open a support ticket
We have live chat on our website as a tool for visitors and clients to communicate with our Sales and Customer Service staff. We also have this feature on our website so that our clients can escalate urgent support tickets when needed.
But if you don't have a support ticket open, then your request isn't placed in a queue and our Customer Service staff don't have anything to escalate – so when you need help, always remember to open a support ticket first and then drop a message to our customer service staff through live-chat to escalate that ticket.
Don't keep issues to yourself
If you're not sure about something, or about a recommendation that we've made, don't be afraid to ask us for help. We won't know that you need help unless you tell us that you do!
Also, we can't fix a problem that we're not aware of, so always let us know if you're facing an issue so that we can do our best to fix it.
We rely on your comments and feedback to improve our services so if there's ever anything that needs attention or can be improved always feel free to send an e-mail to administration@eurovps.com.
Take advantage of the information that we send you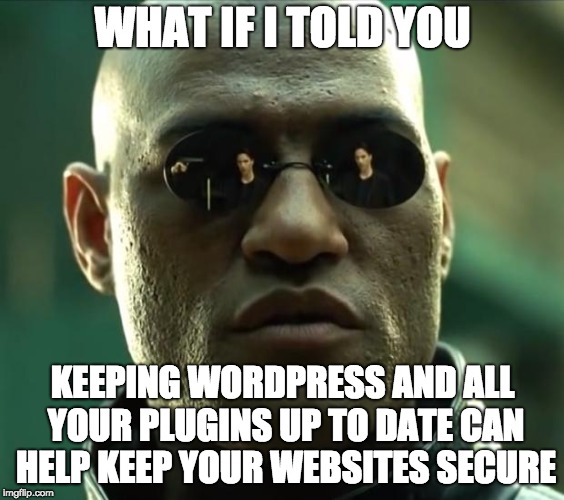 We don't keep an extensive knowledge base – because we feel our efforts are better spent serving our customers.
When you need help or have a question, our support staff is always happy to send resources your way for you to review and learn from. This can be in the form of sharing links to articles, tutorials and other resources that cover the subject at hand or that provide helpful notes/tips that can be applied to your case.
Sending you an article doesn't mean we're pushing you away, we genuinely want to provide you with the information you need so that you can understand the context surrounding your query a little better.
Always provide us with complete information
When you open a support ticket, make sure you provide us with the root login credentials for your server.
If you're one of the many clients who have multiple servers – be sure to identify the exact server (by hostname or IP) that you want us to work on. This eliminates the risk of us trying to log in to the wrong server.
One ticket, one topic
Don't try to get it all done in one shot. It's always best to open a separate ticket for questions, requests or issues that are not relevant to an ongoing thread.
When clients bring up a new/separate issue in an ongoing ticket it becomes more difficult to track which requests have been resolved and which still need further follow up by our support team.
Having a fresh ticket opened with it's own place in the queue will eliminate the risk of having an issue go unnoticed and therefore unresolved.
Tell us your budget
Like many businesses, we have a broad range of solutions available to suit different customer needs.
If you need additional resources or an upgraded solution, tell us your budget to make sure we have all the information necessary to propose a solution that is feasible for you.
Let us know your schedule
One of the great advantages of having 24 hour support is that things can happen when you need them to happen.
Giving us information about your schedule, like when it would be safe to reboot a server for software updates to take effect – will help us ensure that any necessary server work has the smallest operational impact possible on your business.
Let us know when we can close a ticket
If you don't tell us that we can close a ticket, we have no way of knowing whether you're still facing issues or whether we can move on. Closing your tickets helps us de-clutter our help-desk and makes it easier for us to focus on the customers that still need our assistance.
In a nutshell
Working with any support team is about communication and cooperation. As Tom Cruise said in Jerry Maguire "Help me, help you" or rather, help us help you.
We want our support to deliver the maximum value possible to our clients and it's why we emphasise that our support is what defines our services as a Web-Host.
Remember, when you're facing a problem related to your server, we're on your team and in your corner – we're here and ready to help so just reach out and let us know what we can do for you.