As you surely know, the completion of a client website or application development isn't the end of your business relationship. In most cases, you'll host the project, and provide ongoing support. As a digital agency, your ultimate business objective is to build a satisfied clientele.
Ensuring that client projects are up and running smoothly helps you grab repeat business. So that's why finding quality web hosting is as important as the project development phase itself. Existing customers will be pleased, and potential new customers will be impressed – not only by the appearance of your work, but with how quickly and reliably it loads.
Whether you develop ecommerce websites or iOS apps, hosting is a keystone of your business. So here are some aspects to consider, when deciding on the right hosting partner for your digital agency:
How Managed Hosting Helps Digital Agencies
1. Better productivity, time savings
This is probably the most important reason for a digital agency to use managed hosting. Time is money, and you need more of each!
With demanding clients and tight schedules keeping you busy with their sites and apps, there's no time for servers. Opting for a  managed hosting service that caters to digital agencies, can provide you some breathing room. It makes sense to offload infrastructure and maintenance to a hosting partner. You can then  focus on the creative requirements of your clients. You just need to use a server, not run it!
2. Near-100% uptime
Although 100% is impossible, even for Google and Facebook, the goal is to be as close as possible. Ensuring that client websites or apps are always available to end-users is what matters most.  Any amount of downtime can be detrimental to the client site, and to your agency's reputation.
Verify that the host has a Service Level Agreement (SLA), look for a clause covering downtime, and see what amount of downtime triggers compensation. Quality hosts have, at minimum, a 99% uptime guarantee, with financial refunds or credit for downtime.
3. Scalable, on demand
At an agency, every project is different. Today can bring a small local mom-and-pop café, and tomorrow can bring a Fortune 500 corporation. Such diverse clients can make planning server resources difficult. What you need is flexibility to support such diverse project needs. 
A quality cloud-based hosting provider can support projects of all sizes – from small-scale personal apps to the most complex high traffic websites. You'll also need to keep pace with clients as their businesses (and traffic) grow. 
At EuroVPS, adding more resources is a simple process. In mere minutes, you can grow your server 2-3x times larger!
4. Enterprise-grade infrastructure
Craigslist and Fiverr offer web development, marketing, and SEO at almost no cost. 
So why should people use your agency?
The same is true of hosting. €5 doesn't buy quality. 
Inversely, €50 may be all profit to a company using budget-grade infrastructure. 
You need state-of-the-art redundant datacenters, equipped with the latest generation server hardware, using cutting edge network connectivity, and backed by a solid disaster recovery plan. That's the only way to approach 100% uptime, or to prevent frustration by clients contacting you because their site is too slow.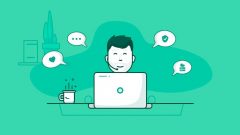 Ultimate Guide to Choosing a Managed Hosting Provider old. Server problems can strike at all hours, catching you off-guard while you're out walking the dog or catching some well-earned sleep.
Read More
5. Use the latest web platforms
You're a cutting-edge digital firm, right? You're probably using the newest frameworks, platforms, and other technologies – or will be soon. You need to keep ahead of the competition! 
But what happens when you need a specific framework to develop an application, but your hosting environment doesn't support it? 
Most hosts use a "host in a box" prepackaged server, and you can't deviate from their hosting plans. You're not allowed to think outside the box! So it's important to choose a host that supports custom environments, and has experience doing so.
6. Actual 24/7 tech support
Claiming 24/7 isn't the same as actually delivering it. When your client's site experiences a sudden traffic surge at 3 a.m. on a Sunday, due to traffic halfway around the world, what will you do? Contacting support and hope for the best? Or contact support knowing that somebody is there, and can scale your server resources up – no matter the time of day or night, weekday or weekend?
Regardless of how efficient and feature-rich your hosting environment is, there's always a possibility of issues emerging unexpectedly. As a fully managed host, we'll immediately and effectively handle the technical difficulties. That just leaves last-minute requests, changes and updates to you, the agency!
EuroVPS = hosting partner to many digital agencies
Digital agencies don't really "use" hosting companies, but instead make them a business partner. When we do well, you do well. You handle creative, we handle IT. It's a marriage of talents.
And at EuroVPS, we understand this. We're fully committed to you, so that your clients are well taken care of. We strive hard to provide high-quality solutions, services and support to bolster your creative digital agency business.